Boat Name:

Predator

Captain:

Augie Wampler

Length:

48

Pricing: Reef full day - $1400
Offshore full day - $1400
Half day - $850

Special Pricing:

Swordfishing – $2000/day ($500 deposit required)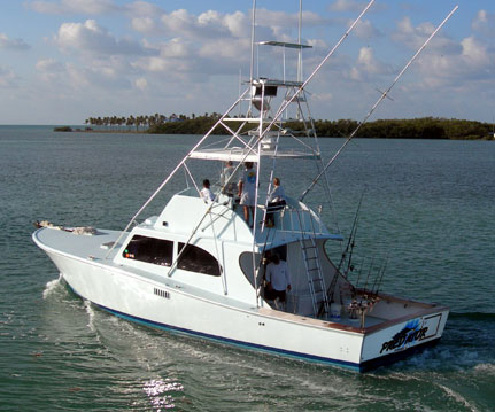 The Predator is a custom 48-foot marine management, air-conditioned, sports fishing yacht. She has fished the Florida Keys, Bahamas, and Mexico for many years. She was the first Catch 22, set many word records as well as fished many well known celebrities. She was sold and is now the Predator. The new owners have admired and fished her over many years. It is with much pride they welcome you to fish her with Captain Augie Wampler. Captain Augie has fished the Florida Keys and the Bahamas his whole life. Your family and friends should witness his professionalism and excitement when fishing.