Boat Name:

Gonfishin V

Captain:

Glen Miller

Length:

48

Pricing: Reef full day - $1700
Offshore full day - $1700
Half day - $1000

Special Pricing:

N/A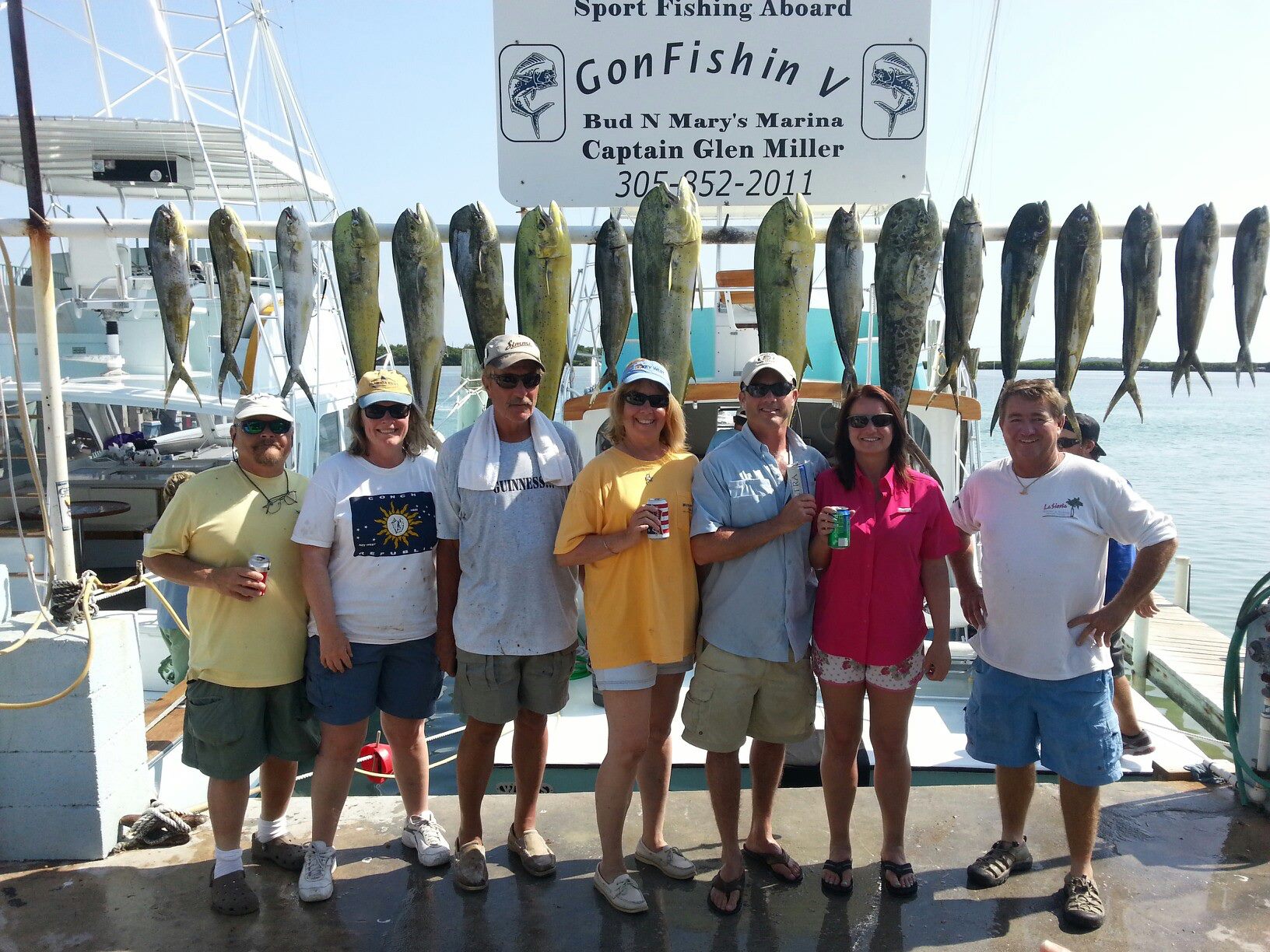 Captain Glen purchased the Gonfishin V in 1996. After working on a few reputable charter boats, he decided to take the plunge into ownership. He has done a complete makeover on the boat, recently repowering her with new John Deere motors. The boat is a classic wood boat, which gives it a great ride and great stability. The boat cruises along at a moderate speed, which means anytime the boat is in deep enough water, they have a line or two out! She is well equipped with first class fishing tackle, and has one of the largest cockpits in the Keys, allowing plenty of room to spread out and enjoy your fishing excursion. The Gonfishin V is available for 1/2, 3/4 and full fishing days. Certain times of the year, we offer afternoon trips, targeting shark and tarpon. I am well known around Islamorada as "Captain Midnight" This means that I am not on a time clock regarding my charters, my fishing day ends when I feel I have put in 120% for my customers, Ask any of them. After finishing your charter with me, you too will be on my repeat client list. Please contact me for your offshore trip and I'll guarantee that I will exceed your expectations. Capt. Glen has a niche for catcing "deep drop" fish (bottom fish in 400 – 600′ of water) like snowy grouper, yellowedge grouper, blueline tilefish, rose porgy etc., which many consider to be some of the best eating fish in the ocean!