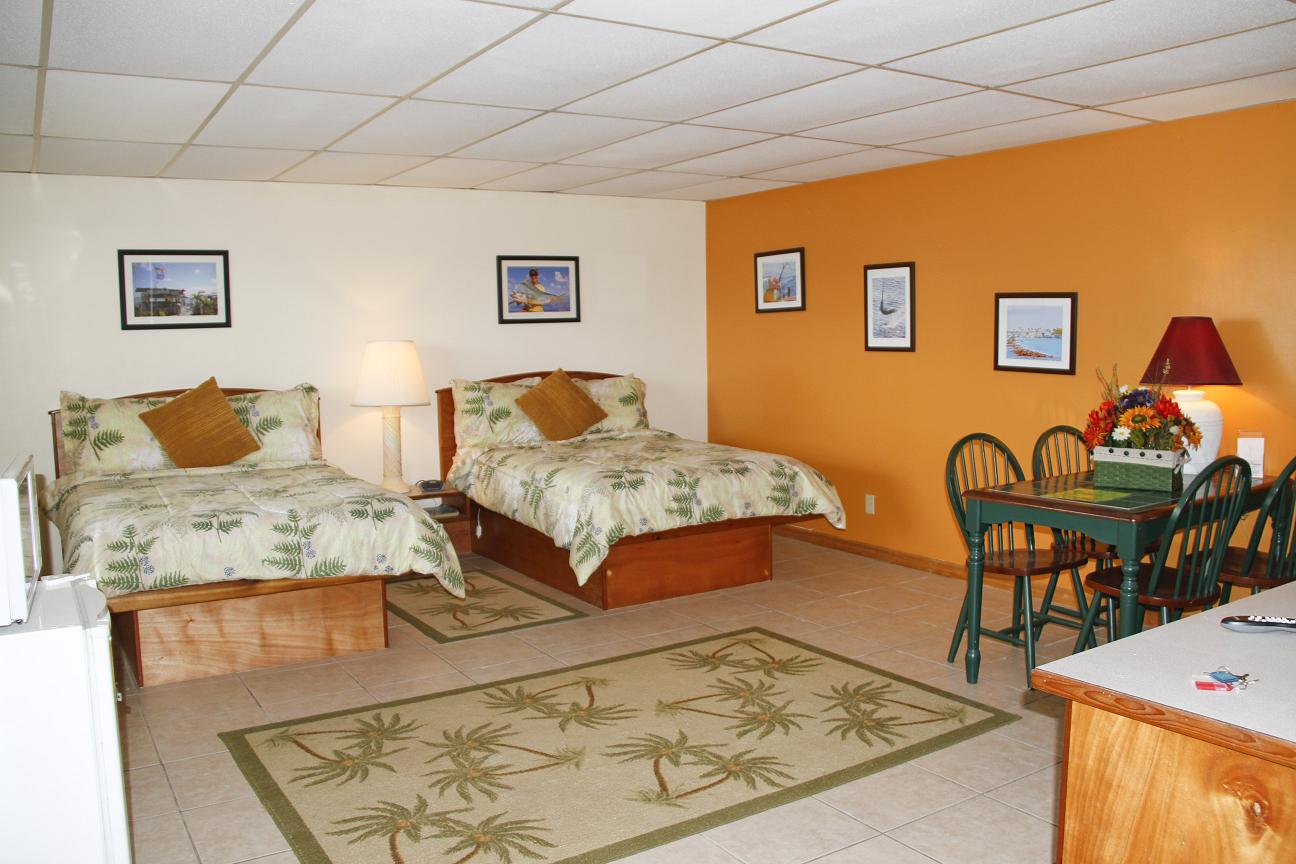 2 Double beds
TV, A/C
Up to 4 people
Mini Fridge
These are pictures of some of our standard hotel rooms. We have 4 like this in total. They are on the first floor of the main hotel building.
Each room has 2 double beds, bathroom w/ shower, TV, mini fridge, and A/C. Minimum length of stay is 2 nights.
The nightly rate is based on double occupancy (2 people). The hotel rooms can hold a total of 4 people, at an extra charge of $15.00 per person (after 2 people), per night.
Call 1-800-742-7945 to book today or e-mail us!