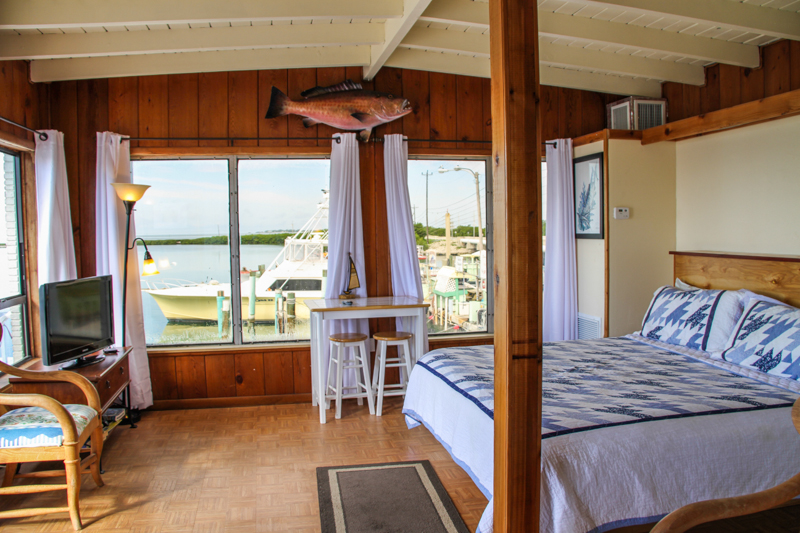 King bed + day bed
TV, Microwave, fridge
Patio deck
Our Tackle Shop Suite is a clean, rustic suite with a real "keys" flavor to it. It's right on top of our marina office/tackle shop and has a spectacular view!
It comes with a king size bed, a day bed (which is a twin bed), bathroom w/ shower, TV, and beautiful patio deck overlooking the ocean (Check photo gallery below). It features a microwave and fridge in the kitchen area but no stove or range. The patio has a great view of the ocean, and you can look to west over Florida Bay and watch spectacular sunsets.
Due to the size, we do not let more than 3 people stay here at a time. Add $15.00 per night for a 3rd person. Minimum length of stay is 2 nights in the Tackle Shop Suite.
Call 1-800-742-7945 to book today or e-mail us!
Photo Gallery