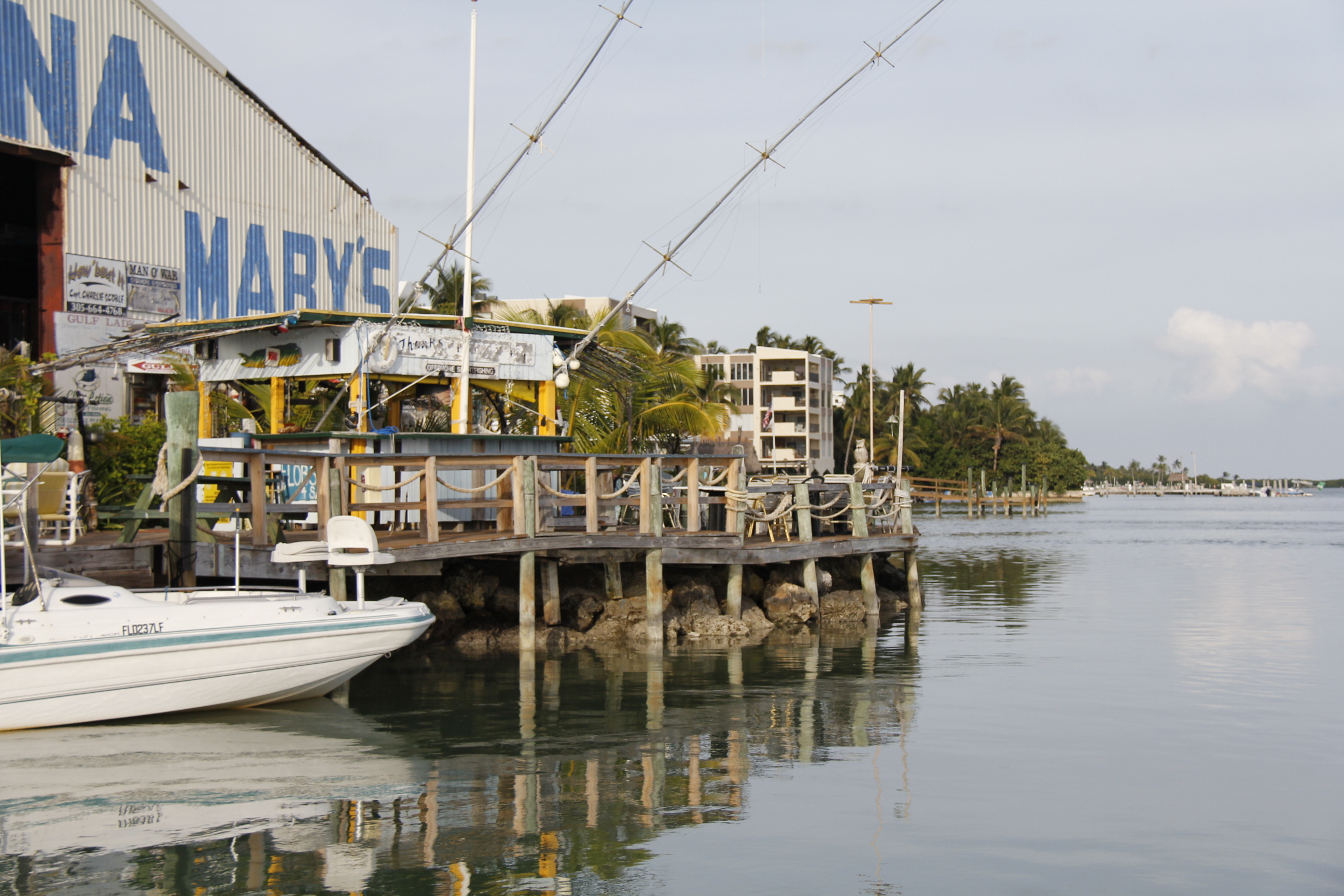 Bud n' Mary's Fishing Marina has a limited amount of transient (short term) boat dockage. We have direct ocean access for boats with a maximum of a 4.5 foot draft and up to 45′ in length. Our channel is fairly narrow, with a rock jetty on the north east side of it, and a "flat" on the southwest side of the channel. You need to pay very close attention when navigating the channel because there is hard bottom on both sides! There is also direct access to the Florida Bay by way of Tea Table Relief bridge for skiffs, small center counsels, and bay boats. There's an average clearance of 6′ – 8′ under the bridge, but on extreme high tides there is 5.5′ of clearance under the bridge. Less than 2 miles south is Indian Key Bridge which has over 20′ of clearance.
Our short term in-water rates run $4.00 per foot, per night for center counsels that do not require shore power, and $5.00 per foot per night for sport fishers and boats that require shore power. Price includes water.
We offer a discounted rate to customers who are staying in our accommodations.
Limitations
We do not have a boat ramp on site at Bud n' Mary's Fishing Marina, however there is a boat ramp at Indian Key Fill located approximately 1 mile south.
There is no trailer storage on site as we are a small facility, but there are some options for trailer storage nearby. We do not have dockage or marina access for sail boats. We also do not allow customers to live aboard vessels docked at our facility (No Live Aboards).