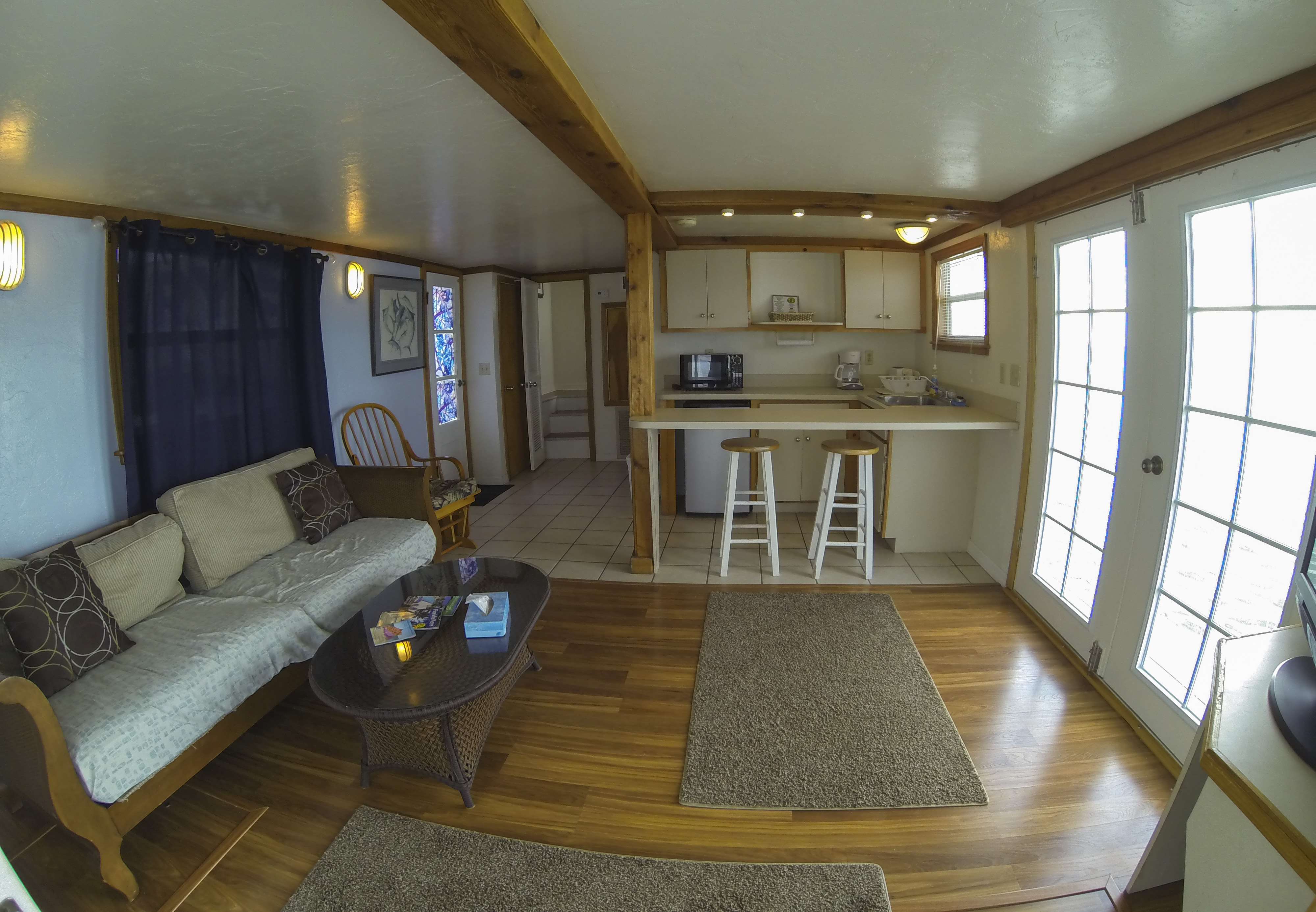 $250.00 per night*
1 full size bed
Living room with couch
Fridge and microwave
TV, A/C
The Lucky Lady is a custom designed house boat (secured to the dock, it doesn't leave the dock) with one bedroom with a full size bed, a living room with a couch including Satellite TV, a kitchenette with a microwave and fridge (NO major cooking), and a bathroom and shower. The Lucky Lady houseboat sleeps 2 comfortably. There is a 2 night minimum stay on the Lucky Lady.
The view of the Atlantic Ocean is a tremendous site, and you will wake up to it every morning! Watch the sunrise in the east and see the historic Alligator Lighthouse off in the distance a few miles offshore. The Lucky Lady is set up great for a couple, or if it's two friends and one of you doesn't mind sleeping on the couch that works too!
Call us to make reservations at 1-800-742-7945 or e-mail us!
*Off season rate of $175.00 per night from August 1st – November 30th.