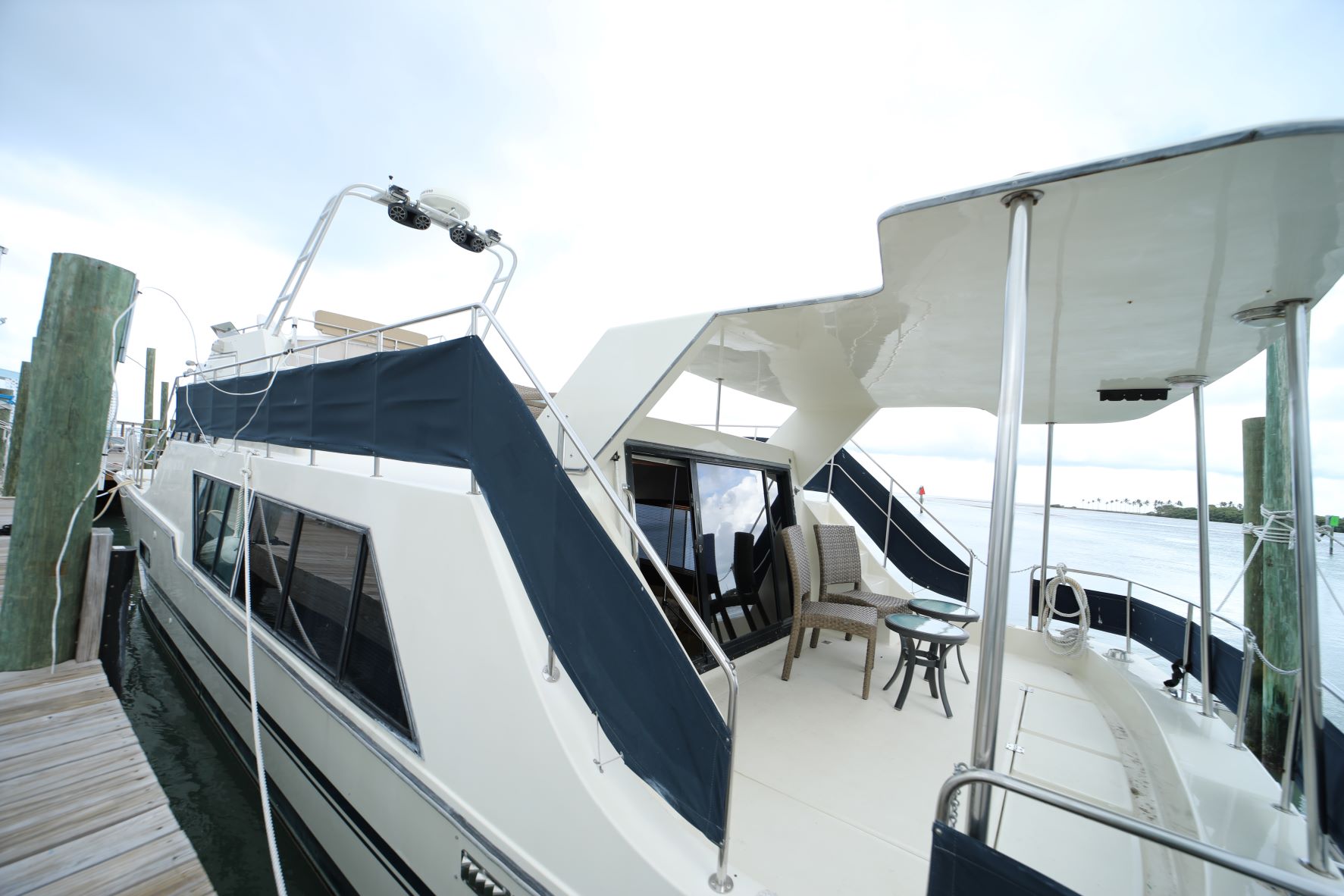 4 beds – Queen in front birth with separate bathroom.  1 single bed in back deck area with another bathroom/living area.  2 single beds in another room under deck
Living room area with couch
Fridge and microwave
TV, A/C
Sun deck on top of boat
The Lucky Lady II is a trawler we've recently purchased that is a gorgeous boat to stay on!  Feel like you are on a real 'pleasure cruising' boat!  The boat is well maintained and has great views of the Atlantic Ocean.  It does not leave the dock however and serves similar to our house boats as lodging only.  There is no cooking allowed on the Lucky Lady II, just a fridge and microwave.  We also do not allow children under 15 to stay on the houseboats.
The view of the Atlantic Ocean is a tremendous site, and you will wake up to it every morning! Watch the sunrise in the east and see the historic Alligator Lighthouse off in the distance a few miles offshore. The Lucky Lady II is a great setup for up to 4 guests and everyone can have there own bed.
Call us to make reservations at 1-800-742-7945 or e-mail us!