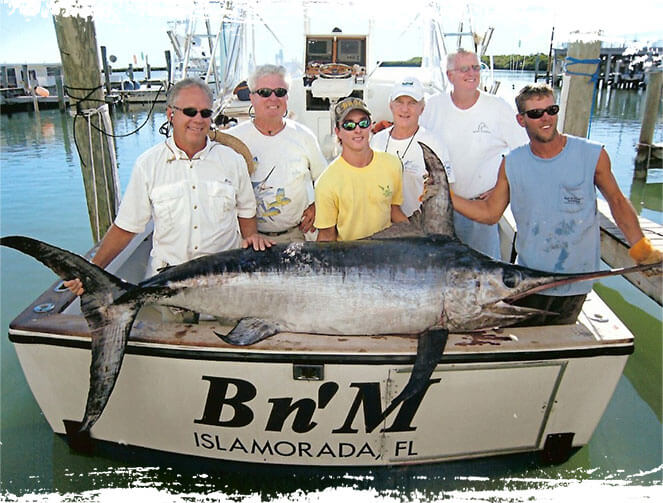 At the crack of dawn your boat and crew will be ready with everything necessary for an unforgettable day of fishing in the "Sportfishing Capital of World".
You can rest assured that a very memorable day awaits you when you book a charter with the world famous Bud N' Marys fishing fleet.
Bud N' Mary's Fishing Marina, which has been located in Islamorada, the heart of the Florida Keys since 1944, can truly be called the "Sportfishing Capital of the World."
It's geographical location is totally unique in that it offers a broad spectrum of fishing which can be found no where else in the world. In fact, nearly every species of salt water gamefish in this hemisphere can be caught within proximity of Islamorada, Florida.
If you're thinking about Miami Offshore Fishing, remember it's not too much of a further drive south to Islamorada!
Check out our Florida Fishing Charters and find a trip that's right for you. Due to our location, we can reach many fishing areas that are inaccesible anywhere else in the keys!
Blue water anglers employ everything from fly tackle to trolling gear to challenge the depths of the azure blue waters of the Gulf Stream for acrobatic Sailfish, Marlin, powerful Tuna, blue/green/golden hued Dolphin, razor-toothed Wahoos, giant Tiger and Hammerhead Sharks, and iridescent King mackerel.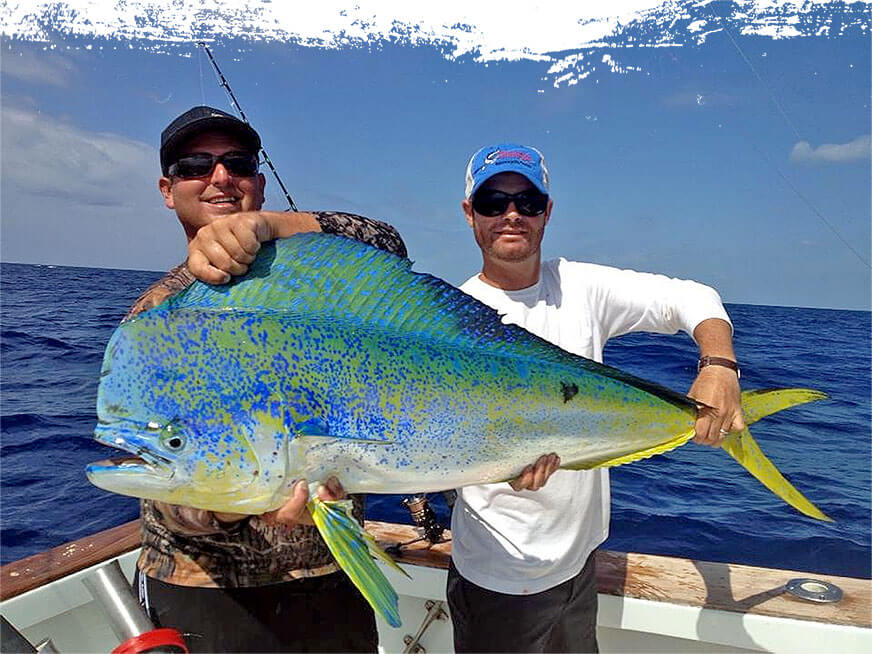 Florida Dolphin Fishing is absolutely spectacular in summer months, and the winter brings great Islamorada sailfish weather!
Deep water reefs offer tackle breaking giant Groupers and delicious Yellowtail Snappers.
With seasonal runs overlapping, there's always a wide variety of exciting fishing to leave anglers with a lifetime of memories.
From novice to experts, Bud N' Mary's Marina has something to offer everyone throughout the year.
Islamorada Offshore Fishing always has something to offer!
We have the best Florida Fishing Charters you'll likely find anywhere!
Find out about the latest sportfishing trend, "Daytime Swordfishing!"