Boat Name:

Kalex

Captain:

Alex Adler

Length:

48

Pricing: Reef full day - $1900
Offshore full day - $1900
Half day - $1000

Special Pricing:

N/A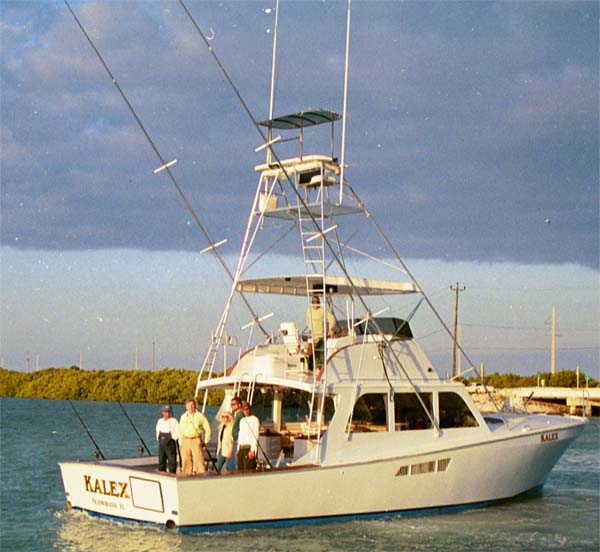 The Kalex is a 48′ Custom Marine Management hull with Twin Diesel engines. It was built and designed by Alex's father and himself. Capt. Alex Adler has 35 years of sportfishing experience at Bud N' Mary's Marina. He is an innovater of many fishing techniques locally and abroad. He has won many tournaments as a captain, mate, and angler since 1971 to now. In 2013 Capt. Alex was named one of the TOP 50 Captains in Saltwater Sportsman Magazine! He is without question one of the most knowledgable and most experienced captains around, and he always produces fish! Give Alex a call at 305 852 5084 or 305 522 1984.
Fishing is Alex's passion, and everyday brings a new experience! We welcome aboard families, unexperienced anglers, children, and professionals as well. As the seasons change we fish a variety of locations including reefs, wrecks, and in the gulfstream. Generally we use light tackle. The Kalex has been featured on Bass Pro shops Outdoor World, Roland Martin, Reel Adventures, TNN, FOX, and ESPN networks. The mates on the Kalex have been fishing with Alex for many years and know how to work as a professional fishing team.