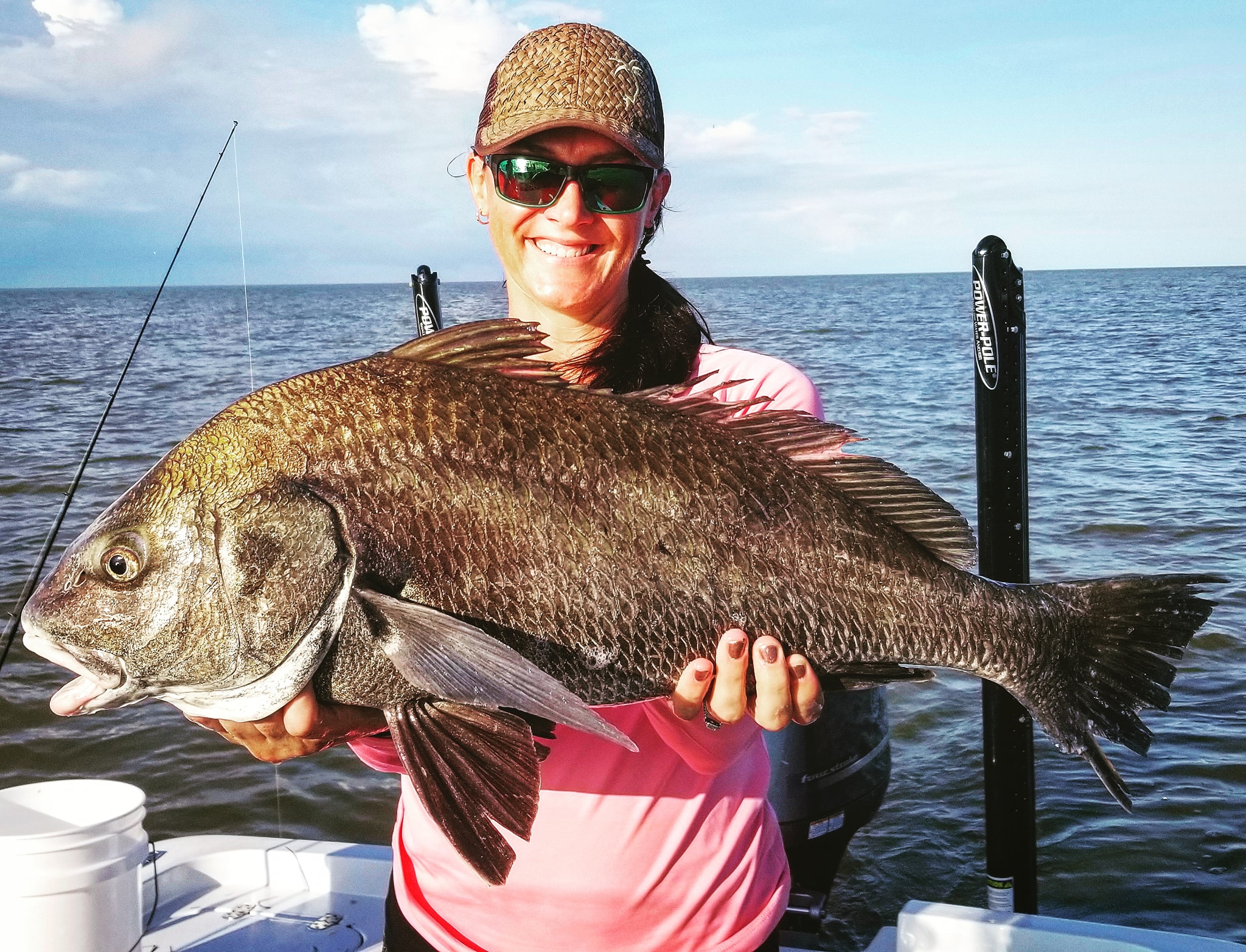 October is here and the 'Fall Bait Migration' is in full effect.  What's that mean?  Well in the Fall we start to get our first hints of cooler weather (slight temperature drop, and predominantly northeasterly medium to heavier winds).  This always seems to coincide with massive groups of baitfish pushing back down the coasts and through into the Everglades and Florida Keys.  And of course with plenty of bait around, their are plenty of predators following to feed on them!  We often get big groups of tarpon around for a late season showing in october.  Also the fishing for redfish and snook can be stellar though that has honestly been really good all year.  And their are of course other opportunities as well such as bonefish on the flats which enjoy the higher than normal tides reaching on to different parts of the flats and bay.  Business is still on the slower side so you can find a guide easily and they'll be happy to take you out, and of course you don't have to deal with tons of other boats on the water or the crazy traffic in town.  So October is a great time to come fishing here in the Florida Keys!
As of late I've been fishing a handful of charters and doing a good bit of scouting/fun fishing with my dad and some friends.  We've had some epic days lately and found some really cool stuff!  One awesome thing we've been into lately is some larger snook and black drum.  These 'lunker size' fish of 15 to 30 lbs often don't really show up until it gets really cold, especially the black drum.  But we've happened to find a few areas where they have been early this season with the bait run going on and they've been a lot of fun to target!  We had a handful of drum in the 25 lb range, just an absolute blast to catch on light tackle.  Also some snook in the 12 to 18 lb range, and of course some redfish mixed in there as well.
When conditions haven't been as good for that, we've still had good fishing in and around many of the protected areas of islands and in the creeks, canals, and shorelines of Flamingo and the mainland of south florida.  Lots of smaller snook, redfish, juvenile goliath grouper, and the occasional juvenile tarpon have been happy to play most every day.
As we get more into winter I expect fishing to only get better.  As I said when it gets cold is often when we get some really stellar fishing in the everglades if you catch it right.  But the next couple months of October and November are definitely a great time to come down and experience it, and before it gets too busy is always a good thing.
Check out my website for daily updated fishing reports at http://www.fishingislamorada.com or follow me on the social media links below.
Also please check out our new YouTube Show, you can watch it here!  Please subscribe if you like it, we'll be dropping new episodes regularly!
Capt. Rick Stanczyk
Instagram: @richardstanczyk
Facebook: Islamorada Tarpon Fishing